WE'RE ONLY MAKING PLANS FOR ATLANTIS


Who are the ones that will survive the apocalypse?

Welcome to my model home. Come take a look around the future of sub-aquatic city living. The future is Atlantis.

It's 2050 after the sea has swallowed the majority of the civilisation, and the only way to escape the chaos that reigns above is to move down below.
I have made the move, will you?
Come attend my flatwarming in Atlantis, you won't be disappointed!
(Refreshments included.)

We're Only Making Plans for Atlantis is a durational immersive performance that explores the futures to come, and meditates on unavoidable complicity, human behaviour when faced with disaster, and the inability to deal with ecological anxiety about the planet's pre-fashioned present and future - already sealed by the past. On the slippery realm of absolution in fantasy. But also on the luxury of the day to day tendency to deny, forget and overlook, of being able to fear and subsequently escape in the first place.
Atlantis is an experiment in communal storytelling that explores ways in which we can create worlds as well as find narratives of survival.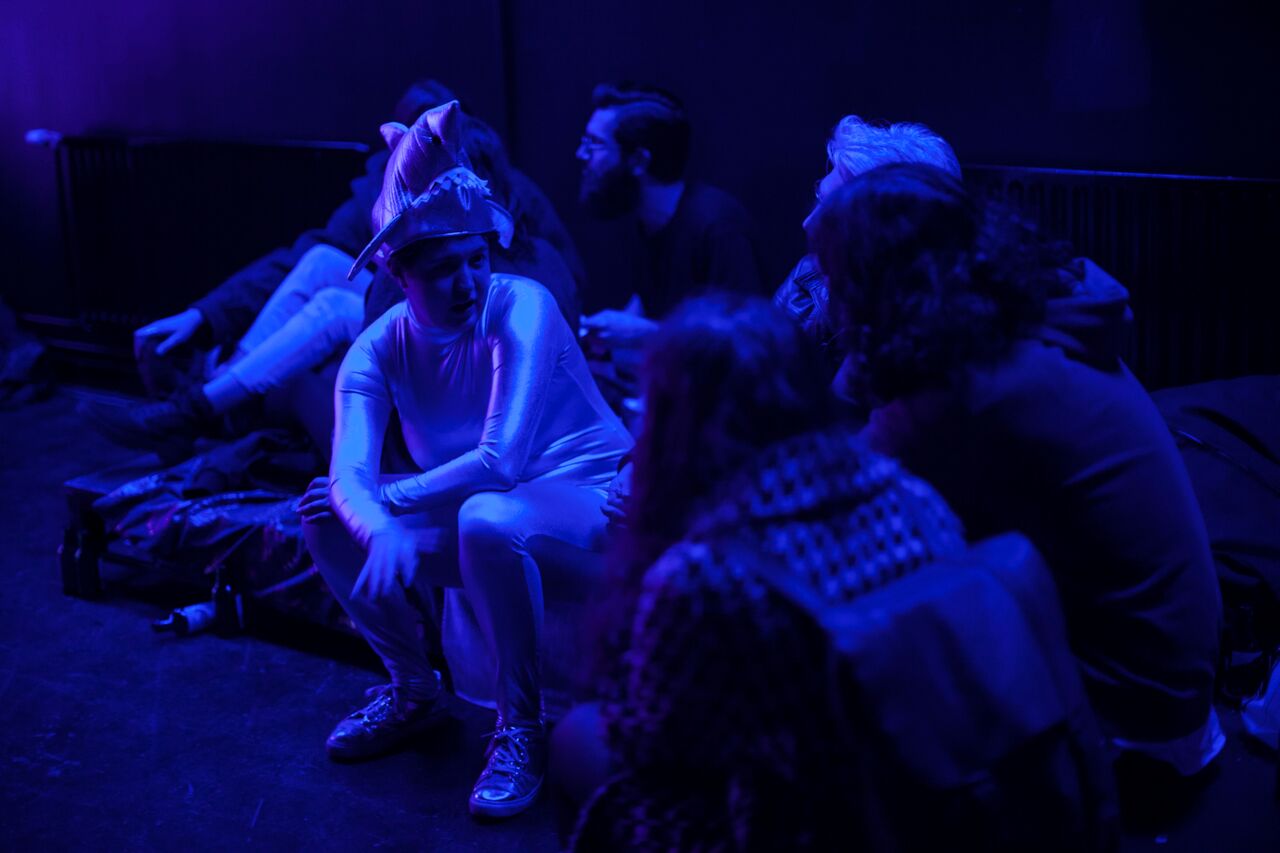 Photo by Sofya Staune




Visuals by Holly McGowan
Props by Abram Hunter
Devised & performed by Dora Rodriguezová


Last performed: 6th, 7th Feb 2018 @ Gilmorehill Centre, Glasgow