DANIIL


Daniil Charms sits in a box. And that's about it.


DANIIL is a tribute to the Russian writer Daniil Charms. Three actors are closed inside a large box from which they recite Charms's non-sensical short stories. On the other side of the room three other figures skulk behind the audience's back, watching, waiting. For what?

Who cares!

DANIIL is a piece about not making sense. About the purpose of art and about how not having a meaning can be a meaning in itself.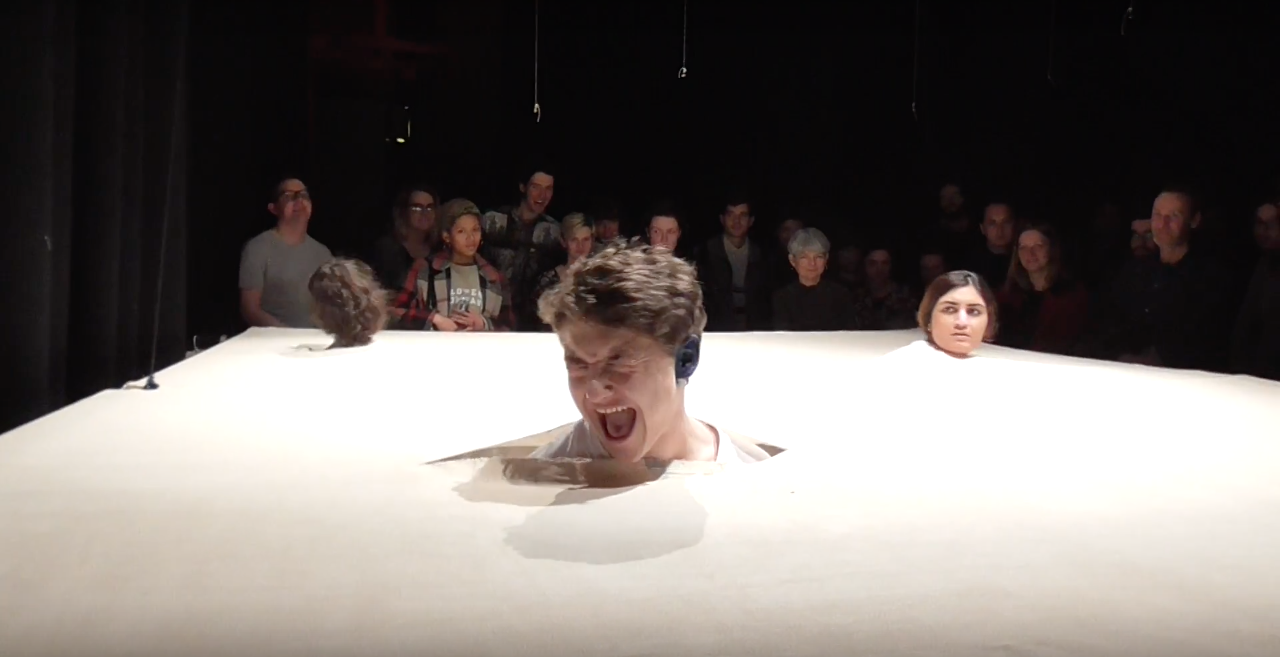 Performed: 24th Feb 2017 @ James Arnott Theatre, Glasgow

Cast: Raisah Khan, Aea Varfis-van Warmelo, Theo Basma-Lord
Director & Text transl.: Dora Rodriguezová

Tech: Tony Sweeten, Lara Neupert, Kate Madsen